Membership
How to join Potten End Club
---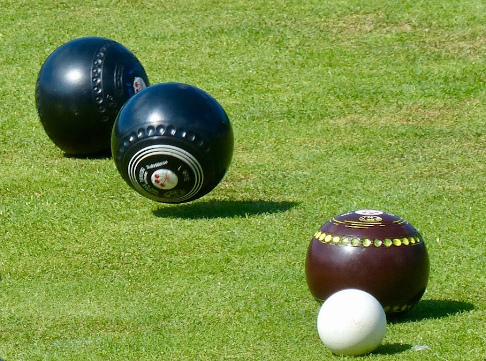 If you would like to become a member of the club, please contact us at this address: membership@pottenendbowlsclub.org

Alternatively, call Malcolm:
01442 400863.

Unlike most Clubs your annual membership includes match day fees, match refreshments. In addition, other benefits are no charges for roll-ups. There are however minimal charges if you require locker or clubhouse keys.

New members are always welcome, and our qualified coaches are on hand to offer guidance.

No special or expensive equipment is required when you begin - just bring a pair of flat-soled shoes. The Club has a selection of second-hand bowls to borrow when you start, and all other equipment is provided for you. If you take to the game and wish to become more actively involved in the Club, we can point you in the right direction to purchase your own new or second-hand bowls, bowling shoes, carrying bag, clothing etc.
All members including beginners are encouraged to play friendly matches for the Club. These matches are an ideal way to improve your game and to meet other bowlers around the county. There are several matches each week as can be seen in the fixtures tab.

The average match lasts about three hours and for all weekend home matches a meal is provided after the game when there is the opportunity to socialise with your team and the opposition.